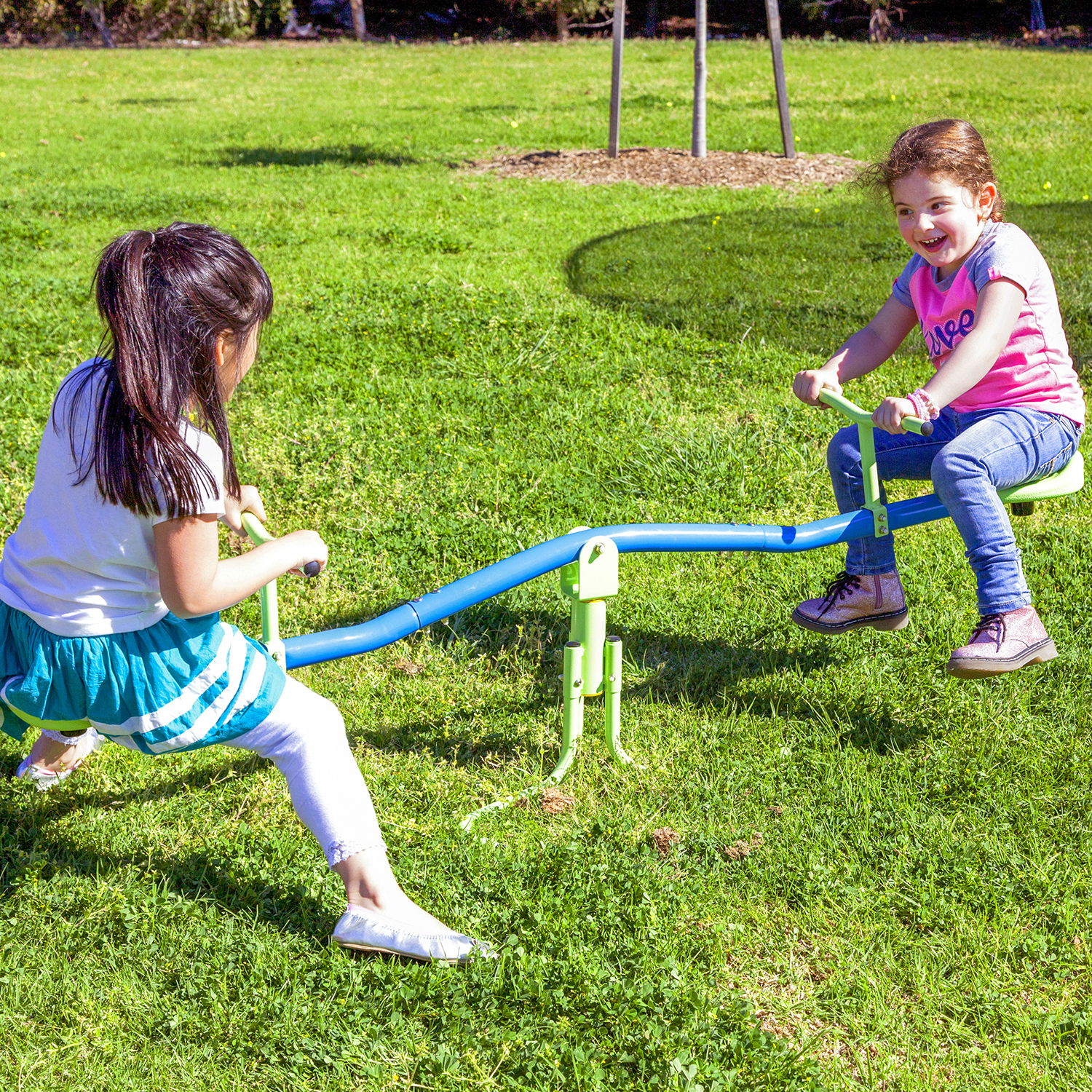 4.50 out of 5
(Based on 3 reviews)
$

90.99
Price
Now kids can Enjoy on See Saw from Kids Ride on Car
Have you ever come across a kid who does not like to go to the playground to enjoy swings? Obviously, no, because every kid loves to have fun outside, and this helps in their healthy growth, so you can turn your lawn or backyard into a playground for your little ones with a see saw. We have a variety of seesaws at Kids Ride On Car at affordable rates so your kids can enjoy and gather memories to be recalled in the future.
How to buy for your kids?
Buying a seesaw for kids is easy if you consider a few things in mind. The see saws we have are designed for the kids' safety, so they do not get injured. You can find them with no sharp edges that might harm the little ones. 
They are made of high quality to last long and stay durable. The kids can have a wilder ride with see saws that rotate 360°, and they can purchase them with a bouncy ball or a stand beneath these, which makes it safe to bounce. The handles are easy to gr,ip, and the installation is easy with no maintenance issues. 
Why should you buy from Kids Ride On Cars?
You should choose to buy a seesaw for kids from Kids Ride On Car because we expertise in kid's products, so we have only the best high-quality seesaws that you cannot find anywhere else. The see saws we have are designed specifically for the enjoyment of the kids, and they are available at rates that are affordable by the cu, customers so turning your ordinary backyard into an enjoyable playground is easy with Kids Ride On Cars